Back to Articles
— A Letter from
Pradeep K. Khosla
Learn. Evolve. Prepare
This is a special issue, a focused look at how UC San Diego scientists, doctors, students, staff and others responded to the COVID-19 pandemic, and how they continue to rise to its many challenges.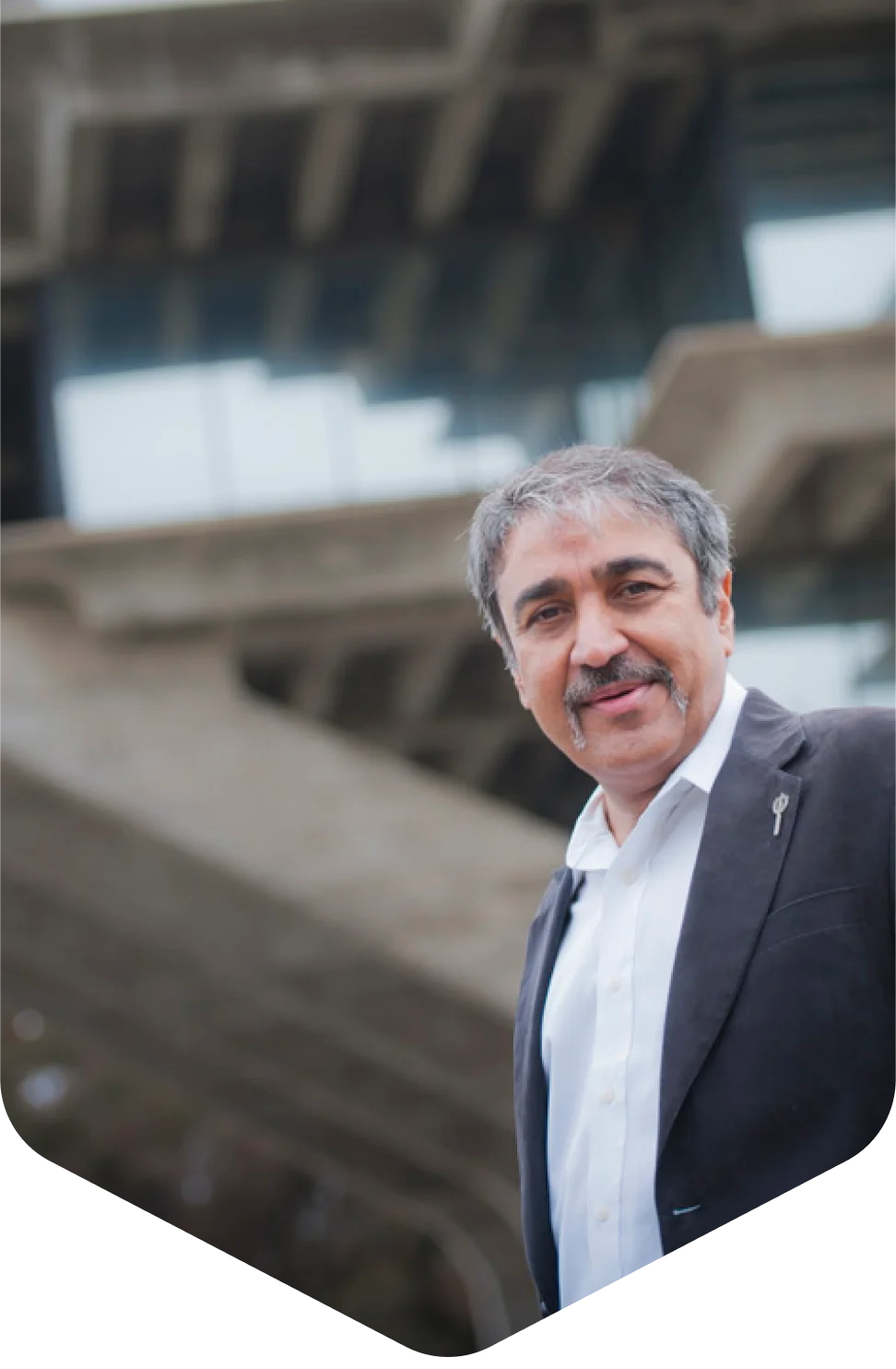 The magazine you hold is called Discoveries, an apt name that encompasses the overarching missions of the University of California San Diego, from research that reveals and explains the mysteries of our world to the education of new doctors, artists and engineers who serve our communities to the development of therapies, art and technologies that shape our everyday lives.
You might call this issue Recoveries.
The pandemic has been difficult for everyone, at times tragic. More than 792,000 Americans have died from COVID-19 and millions more became sick, some with lingering effect. These numbers echo around the world. From small villages to great cities, no place has been immune. In the 21 months since the World Health Organization officially declared COVID-19 to be pandemic, we are still working to mitigate its consequences.
UC San Diego did not escape the pandemic's adverse effects. In this issue, we recall not only what happened, but also how we responded (and continue to respond) through lessons learned. There have been many remarkable achievements, unplanned perhaps, but not surprising. Our nationally recognized Return to Learn program made it possible to restore in-person instruction and research on our campus, and our innovative partnerships with regional government, the San Diego Padres and area businesses created California's first vaccination super station. These are just two of the programs and initiatives that positively impacted public health, served our community and kept our economy moving.
As one of the world's great research universities and academic medical centers, UC San Diego is flush with talent, expertise and resources. Confronted by a public health crisis that spanned the globe, our people and programs rose to meet the complex challenges of the pandemic head on. And throughout, our world-class health care system — UC San Diego Health — has shined brightly, a nimble and innovative leader within our state and across our nation.
UC San Diego continues to be an exemplar. In a changing world, we are changing too. We continue to learn, evolve and fulfill our goals to not only make the world better, but also better prepared for the future.